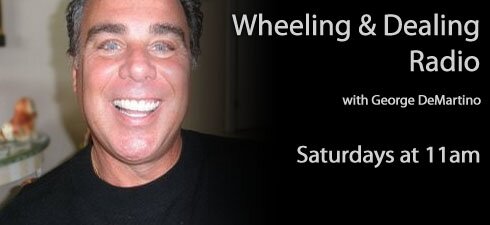 Sarasota Talk Radio WSRQ recently added a brand new show to its weekly lineup. "Wheeling and Dealing" with host George DeMartino airs every Saturday at 11am. This nationally syndicated radio show entertains and educates consumers on how to negotiate the best deal when purchasing a car, truck or SUV. Because the listening audience is responding so well to "Wheeling and Dealing", DeMartino is coming to Sarasota to do a live broadcast on Saturday, January 28 at 11am.
Car dealers often have an advantage with intimidating sales tactics and overwhelming advertising specials. "Wheeling and Dealing" takes the consumer behind the scenes of the automobile industry, shedding light on the truth behind the deal and how to avoid pitfalls. DeMartino also prepares the consumer on how to be knowledgeable about the car they are purchasing and the value of their trade.
"Wheeling and Dealing" isn't just for people who are contemplating making an automobile purchase in the near future. DeMartino also weighs in on auto insurance, repairs, bodywork, autofinancing, and parts and service.
George DeMartino has more than 20 years experience in the automotive industry. He has been involved in all aspects of the sales process, starting out as a salesman, rising to sales manager, and ultimately as general manager in several successful dealerships. His unique background gives him the understanding of the inner workings of a dealership, and can take the "mystique" out of the automobile buying process.
"Wheeling and Dealing" is a nationally syndicated radio show heard exclusively on the Suncoast on WSRQ.