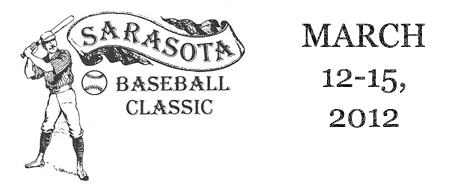 The Sarasota Baseball Classic has been recognized by Baseball America as one of the premier prep tourneys in the country. This year's Classic will be held March 12-15, 2012.
The event is hosted by Troy Larkin and the color commentator is Dean Burnside, owner of Macy's Pest Control. and long time Sarasota High baseball supporter. the two of them will keep entertained and informed as area high schools show off their talents. Below is a list of particpants and schedule:
Pool A

1

Manatee

1

Lakewood Ranch

SHS

Sarasota High School

2

Flanagan

2

Montverde Academy

BOBC

Buck O'Neill Complex

3

Miami Sunset

3

Barron Collier

4

Venice

4

Sarasota
Monday March 12, 2012

Manatee vs. Flanagan

Lakewood Ranch vs. Montverde Academy

SHS 4:00PM

BOBC 7:30PM

Miami Sunset vs. Venice

Barron Collier vs. Sarasota

BOBC 7:30PM

SHS 7:00PM

Tuesday March 13, 2012

Flanagan vs. Venice

Barron Collier vs. Lakewood Ranch

Manatee vs. Miami Sunset

Sarasota vs. Montverde Academy

Wednesday March 14, 2012

Flanagan vs. Miami Sunset

Barron Collier vs. Montverde Academy

Venice vs. Manatee

Sarasota vs. Lakewood Ranch

Thursday March 15, 2012

Pool A 4th Place vs. Pool B 4th Place

Pool A 3rd Place vs. Pool B 3rd Place

Pool A 2nd Place vs. Pool B 2nd Place

Pool A 1st Place vs. Pool B 1st Place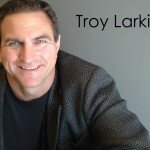 Your Host – Troy has a background in television where he was a news and sports anchor and reporter in central Pennsylvania. He also appeared locally on Let's Talk Sports. Troy is a graduate of Manatee High School and Millersville University where he received a Bachelor of Science degree in Speech Communication and Theatre with an Emphasis in Broadcasting. He was an NCAA Division I athlete and is involved in local youth sports, serving as Raiders commissioner for six years in the Manatee County Police Athletic League, as well as a coach for football, basketball, baseball, and soccer in various youth leagues in Sarasota and Manatee counties.
Troy also covered Manatee High School's 2011 playoff run for WSRQ. He serves on
several local non-profit committees and has emceed events for the Greater Sarasota Chamber of Commerce and Susan G. Komen Lunch for the Cure. Troy lives in Lakewood Ranch with his wife, Kristin and their two sons, Brooks and Bryce.
He's also a grandfather to Tyson, courtesy of his daughter Brittany.